Make a pledge for the chance to win one of these great prizes!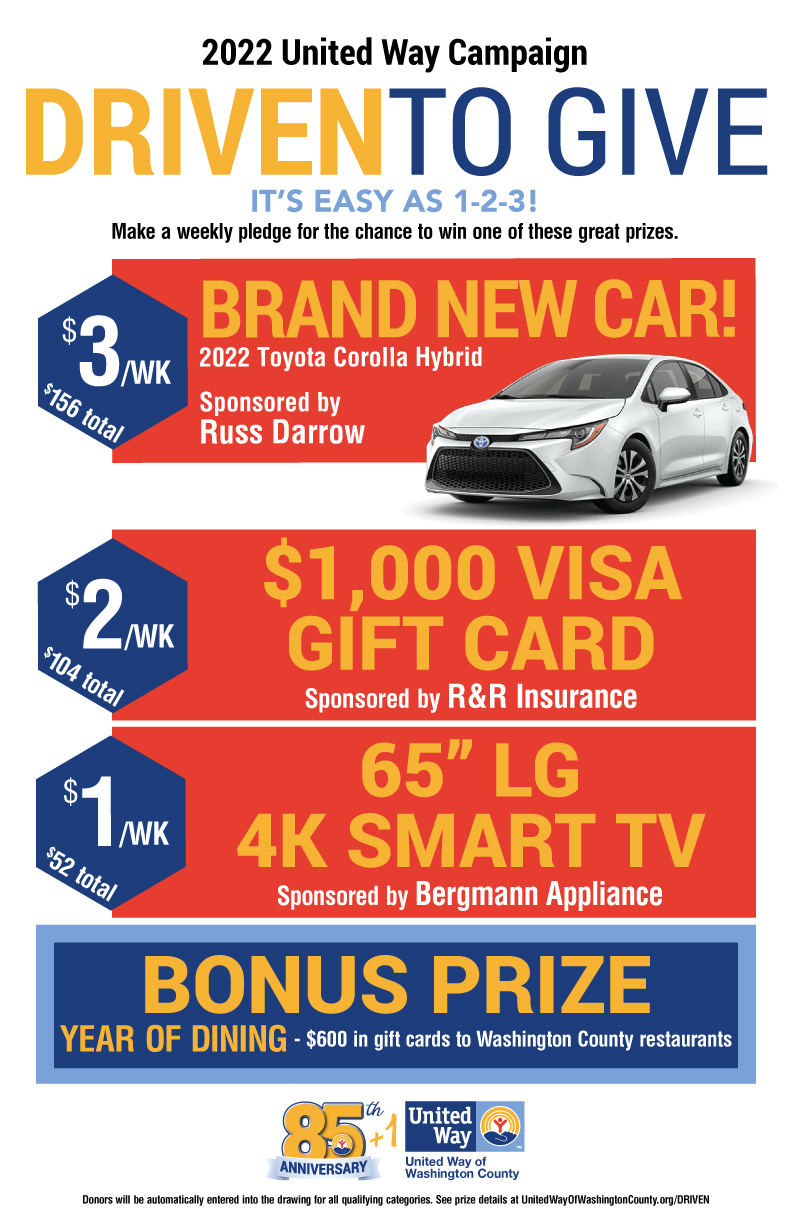 $1/week (or $52 total)
65" LG Smart TV
Watch your favorite show or sports team on this brand new TV! Sponsored by Bergmann Appliance
$2/week (or $104 total)
$1,000 GIFT CARD
Pay some bills, go on a shopping spree - it's up to you when you win a $1000 gift card!
Sponsored By: R & R Insurance
$3/week (or $156 total)
BRAND NEW CAR
Win a brand new Toyota car
Sponsored By: Russ Darrow
BONUS PRIZE
All donors are eligible to win our BONUS PRIZE, which is a year's worth of dining to Washington County restaurants!
(Valued at $600)
Donors are automatically entered into the drawing for all qualifying categories.