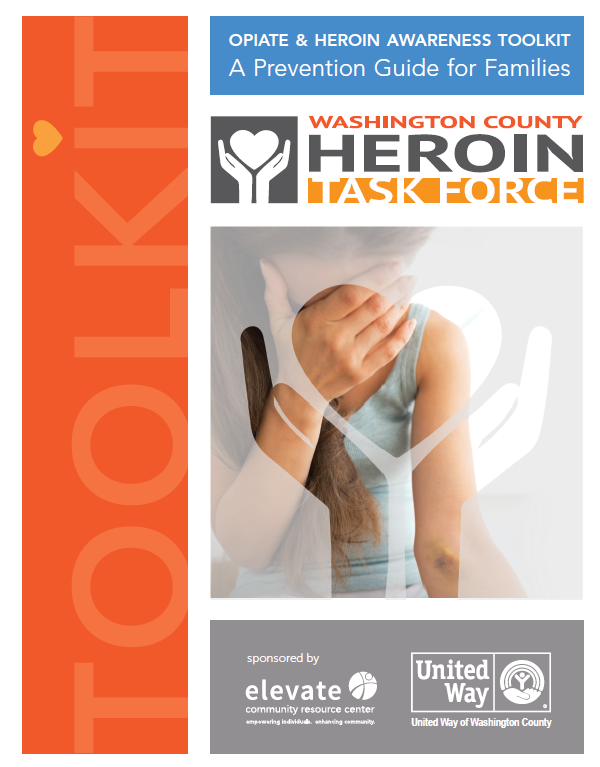 People who abuse prescription medications are 40 times more likely to try heroin, a highly-addictive drug with devastating consequences. Washington County has the fifth highest rate of heroin/opiate-related deaths in Wisconsin.
United Way of Washington County is responding to this issue by sponsoring the Opiate & Heroin Awareness Toolkit created in partnership with Elevate and members of the Washington County Heroin Task Force. The 36-page booklet offers a wealth of information, including local stories of addiction and recovery, warning signs, and legal consequences. It also provides tips on safe disposal of prescription medications and what you can do if you know or suspect someone is using drugs.
Download > the free toolkit and share with family and friends.